Lumo trains at a glance

Our fleet of 5, 5 carriage trains built by Hitachi Rail Ltd., procured through Beacon, is an entirely new Cl 803 electric only train based on the Hitachi AT300 platform.  
Working closely with our key partners we have added a few thoughtful touches to the interior of our trains, with your safety and comfort in mind we have: 
designed an entirely new seat which optimises leg room and the tilt of the seat to give you a comfortable seating position;

designed a larger seat back tray table to balance all your essentials on during your journey;
·

optimised the location of the power and USB sockets so they'll be no more scrabbling around under your seat for a plug point to keep your electricals

charged!*

put in an additional reading light in, should you need it;

lowered the glare from overhead lights by toning the temperature of the light down for your comfort, an extra special touch if you are on an early train and trying to catch a few

zzz's

!
We also offer free onboard WiFi and infotainment to keep you connected, informed and entertained throughout your journey.  
*Please do not use them for anything other than mobiles/tablets/laptops - using a hairdryer might blow the circuits!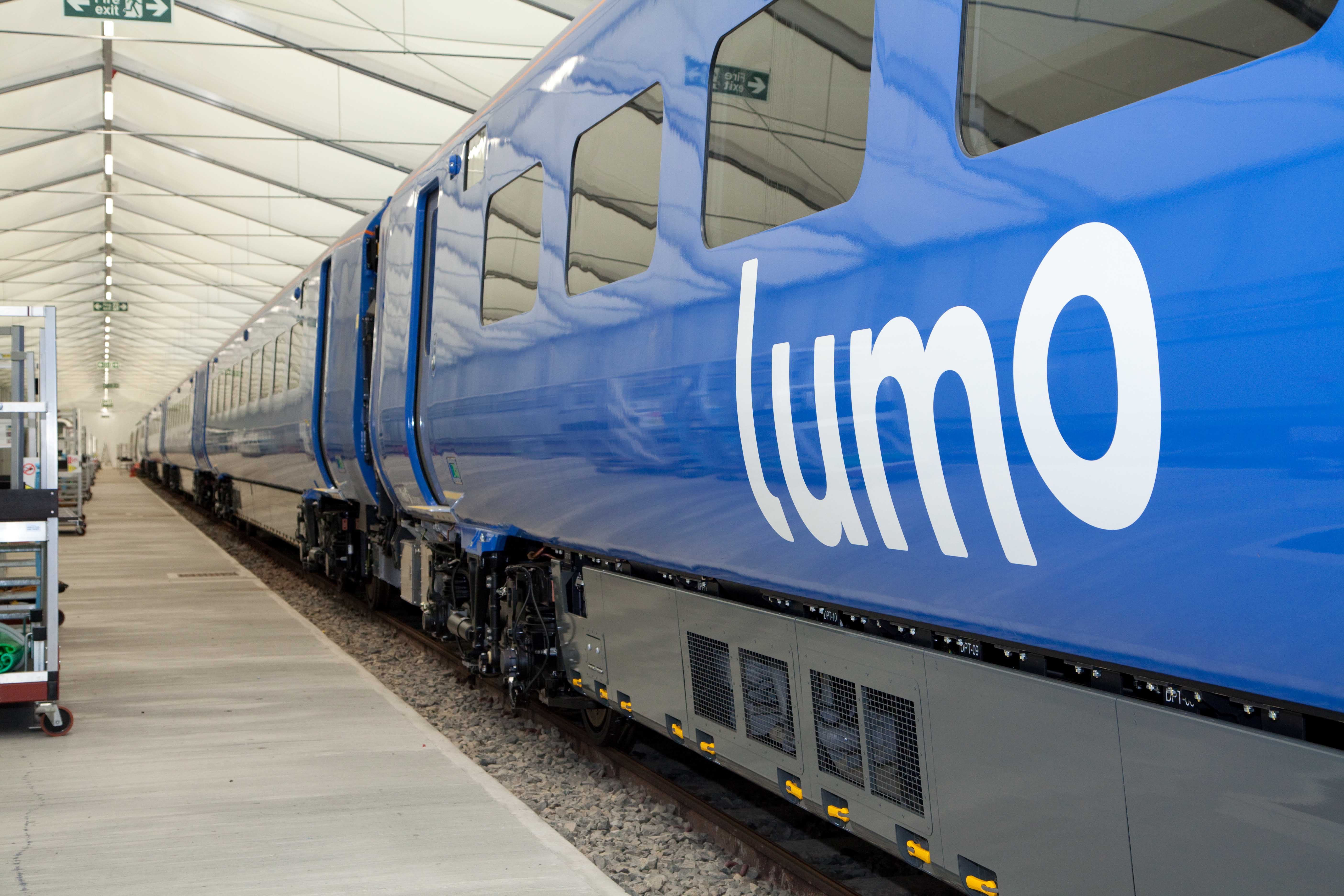 Train facts and figures
Our trains arrived from Japan as empty bodyshells and were assembled at Hitachi's Newton Aycliffe factory.  Every train was put through rigorous factory testing, safety and quality inspection programmes before being allowed on to the tracks for further testing and commissioning.  



Key stats
Seats - 400 
Priority seats - 54
Wheelchair spaces - 2 
Top speed - 140 mph (limited to a max of 125mph line speed)



Train plan

Take a tour!
Immerse yourself in the Lumo experience by watching our 360 video! The tour will take you on a journey through our service and show you how a trip with Lumo is affordable, convenient, and a more environmentally friendly alternative to flying, coach or car travel.
Now you've seen what Lumo has to offer, why don't you take a trip with us for real! You'll always get our best prices if you purchase direct from our site or through LumoGo (download via The App Store or Google Play). We look forward to welcoming you onboard!