London really has it all, from iconic sights and museums to vibrant markets like Camden and Portobello. Explore the city's diverse shopping options on Oxford Street, savour global cuisine, or see a play in the West End. Book travel to London with Lumo, and with connections from Edinburgh, Morpeth, Newcastle, and Stevenage it's impossible to miss out.


LONDON TO EDINBURGH FROM £34.90
TOP THINGS TO DO

The Sea Life Centre in London is a captivating aquatic attraction located in the heart of the city. It offers visitors the opportunity to explore an underwater world filled with a diverse range of marine life. With immersive exhibits and interactive displays, the Sea Life Centre is a destination perfect for all the family.


See London with a view, and in the most luxurious way possible, with the London Eye Champagne Experience. Step into your own private capsule and be welcomed with champagne. Sip and savour as you take in views of Big Ben, the Houses of Parliament, and the majestic River Thames.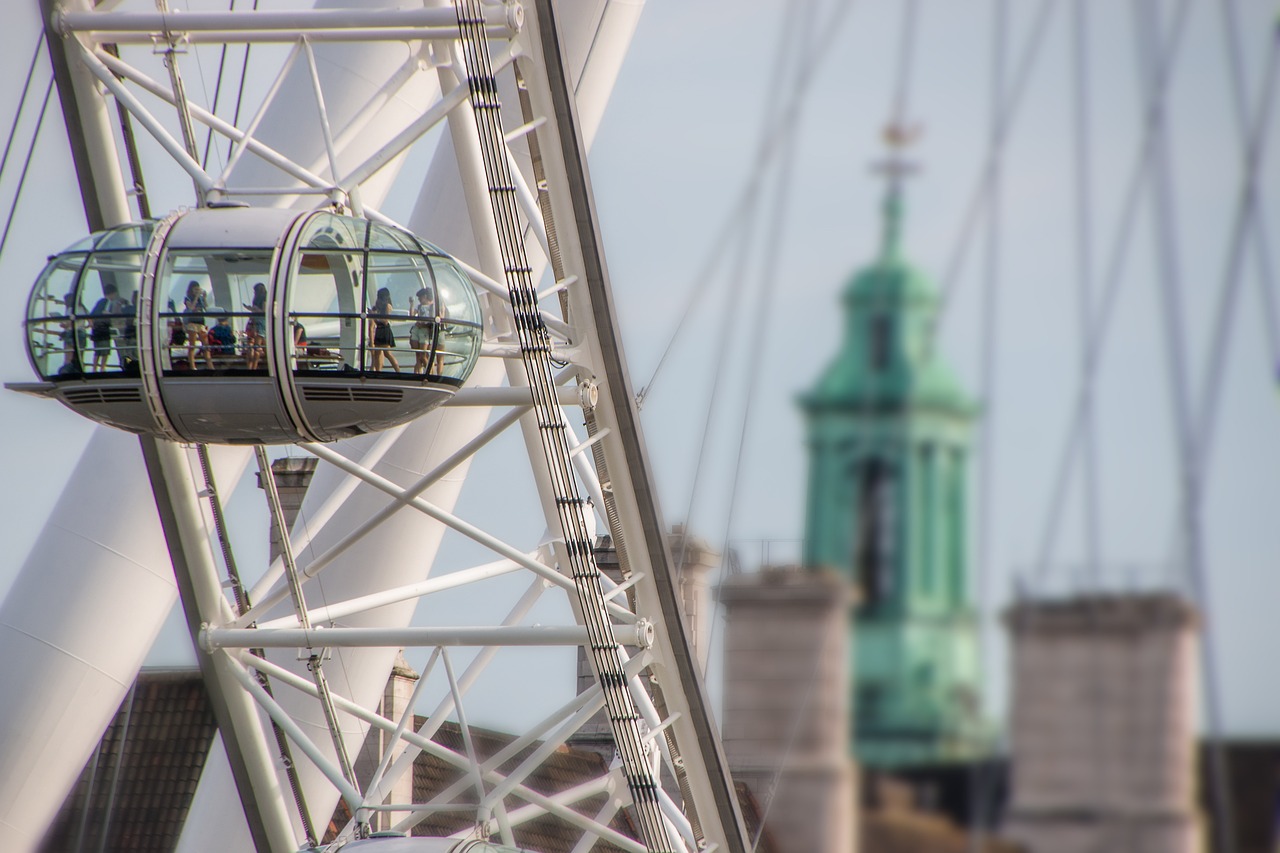 The Palace Theatre is a historic and iconic venue located in the West End and is renowned for hosting world-class theatrical productions. One of its most popular shows is "Harry Potter and the Cursed Child". With its ornate and grand façade, the Palace Theatre offers a look into London's vibrant art scene for theatregoers.


TOP FOOD & DRINK
The Bus Bar Tour in London is a unique and enjoyable way to explore the city's vibrant nightlife while riding aboard a converted vintage double-decker bus. During this experience, you can hop on the bus with fellow travellers and enjoy a fun-filled evening of drinks and entertainment.
Dishoom is a popular restaurant in London that pays homage to the Irani cafés of Bombay. It offers a delightful fusion of Indian flavours and British dining culture. Known for its warm and vintage ambience, Dishoom serves up an array of delicious dishes. It's a must-visit spot for those craving a taste of India in the heart of London.
LUMO'S VEGAN OF CHOICE
MILDRED'S
Mildred's is a renowned vegan restaurant in London, known for its affordability and central locations. With branches in various areas of the city, including Soho, Mildred's offers a diverse and flavourful vegan menu. Guests can choose from an array of plant-based options, such as vegan burgers, international dishes, and mouth-watering desserts.
London King's Cross Station Information
If you're not familiar with London King's Cross station, you'll find everything you need right here. There's information from accessibility to parking, and ticketing to WiFi coverage. More details on our wider network can be found on this page.
You can view live train times to London here. Here you can check live service updates with any delays or disruptions which may affect your selected journey. Click through to Lumo JourneyCheck, where you can search for disruption by journey or by disruption from other operators.
Follow us on Twitter, for notified updates to keep you updated while travelling on our trains. If you are travelling in advance to London please check our timetable with all current engineering works that may be affecting your travel.
Our most popular station is London King's Cross. Lumo runs five direct services a day from London King's Cross to all other destinations we operate to, including Newcastle Central Station and Edinburgh Waverley. If you need to travel to other London stations, you can book connecting journeys with us for tickets with other operators. You'll need to have a separate ticket for this part of your journey, as your Lumo train ticket is only valid on Lumo services.
We recommend booking both your Lumo ticket and your ticket with the other operator together all in one booking to make the biggest saving!
You can book connecting journeys to many stations all across London with us. If you need information on all London Stations, you can search by station and see our station guides
here
.
Popular train stations for connecting journeys:
London St Pancras (STP)
London Euston (EUS)
London Charing Cross (CHX)
London Liverpool Street (LST)
London Terminals (LON)

Book train tickets here.


We offer connecting journeys for when travelling in and around London. You can add the Underground or DLR (Zone 1-6) to your booking, by selecting your preferred zone(s) as your arrival destination. The appropriate ticket will be selected for your journey, all you need to do is make a seat reservation for the Lumo leg of your journey and confirm booking. Book here.

You can also purchase a Travelcard or Visitor Oyster card with Transport for London. Valid in travel zones, it allows unlimited travel across almost all public transport across the whole of Greater London for a day, including tube, bus and other rail operators. London Travelcards from £13.90.